Hospice and Fundy Funeral Home Partner to Provide Grief Support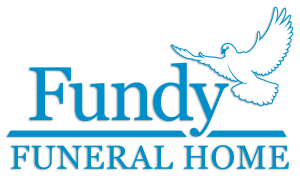 Hospice Greater Saint John is pleased to announce that they have partnered with Fundy Funeral Home on the delivery of grief support services.
"When someone you love dies, you grieve the loss and changes in your life.  Grief is hard work.  You need time to heal and someone to talk to.  Hospice understands and can help." says Sandy Maxwell, Hospice Chief Executive Officer.  "We are very pleased to offer grief support services to the clients of Fundy Funeral Home.  Fundy has been a long-term supporter of Hospice and our enhanced relationship will further support our community and help those who are coping with the loss of a loved one."
"Bobby's Hospice touches the lives of so many people in Saint John and surrounding areas. Says Paul Daigle, Managing Director, Fundy Funeral Home.  "We are truly honoured to partner with Bobby's Hospice Grief Support Program. We feel fortunate to be able to help fulfil our mission to support the families we have been honoured to serve with Care, Respect, Support and Dignity."
Hospice has been offering grief support services to the community of Saint John since the late 1980's.  Hundreds of people have benefitted from attending our grief support groups and counselling from our professional staff.
If you or someone you love could use support to help cope with the loss of a loved one, call Hospice at 632-5593.  We can help!