Hospice has a highly dedicated and top performing staff team of over 35 full-time, part-time and casual staff working at Bobby's Hospice and at The Hospice Shoppe.
We care about our staff and we give them a supportive, respectful, high-quality work environment where caring, integrity, cooperation, teamwork, humour and excellence are valued.  If you are interested in joining our skilled and compassionate care team, please send a cover letter outlining your interest in Hospice and your resume detailing your education and experience to Human Resources Manager at info@hospicesj.ca or fax to 632-5592 or drop off at Bobby's Hospice at 385 Dufferin Row, Saint John, NB.  Applications are kept on file and reviewed as positions become available.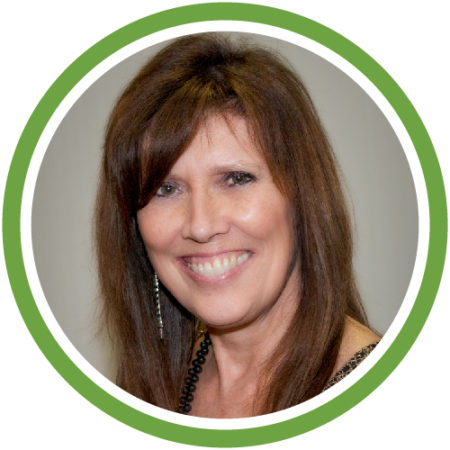 Sandy Maxwell
Chief Executive Officer
Chief Executive Officer (CEO)
Accountable to the Board of Directors, the CEO is the senior staff person and chief administrative officer of the Company, responsible to the Board for the general management of the Company's activities and business units and for accomplishing its strategic goals.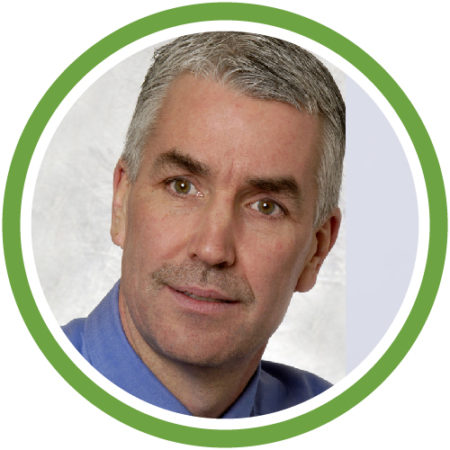 Dr. Chris O'Brien
Director of Medical Care
Accountable to the Board of Directors, the Director of Medical Care is the senior clinical staff person and responsible to the Board for efficient, safe, high quality clinical services in keeping with the Company's mission and plans and Canadian standards and best practices.
Accountable to the CEO, the staff management team is responsible for the effective operations of Hospice business units and ensures goals and objectives are met.
Chief Executive Officer
Sandy Maxwell
Director of Medical Care
Dr. Chris O'Brien
Nurse Manager
Nicole Hamming
Grief, Spiritual Care & Support Services Manager
Diane Sullivan
Food Services Manager
Tracy Doucet
Finance & Human Resources Manager
Jane Comeau
Facilities & Community Relations Manager

Richard Lee
Development Manager
Jamie Godfrey
Social Worker and Counselling Services Manager
Mike Skidd
Hospice Shoppe Managers
Sue Higgins
Sally Hall
Kathy Paul
Accountable to the Nurse Manager and Director of Medical Care, the Hospice staff clinical team is responsible to deliver quality, comprehensive 24-hour clinical care.
Accountable to managers of business units, the staff support team is responsible to deliver support services in a timely, efficient and effective manner that meets goals and objectives.
Hospice has a large team of dedicated volunteers at both Bobby's Hospice and at The Hospice Shoppe who provide significant value to the organization by supporting the work of the staff and serving as important community champions.
Patient/Family Volunteers at Bobby's Hospice work alongside our nursing staff to provide non-medical support services.  Volunteers work in four hour shifts during the day and in the early evening (8:00 am – 12:00 noon; 12:00 noon – 4:00 pm and 4:00 pm – 8:00 pm).
Grief and Bereavement Volunteers at Bobby's Hospice help out with our grief support groups and services.
Food Service Volunteers at Bobby's Hospice work with our Food Services Manager to prepare food for patients and do baking.
Administrative Volunteers at Bobby's Hospice help out with tax receipting, data entry, mailing, answering phones, etc.
Fundraising Volunteers help out with our four major annual fundraising events:  Summer BBQ's, Valentine Gala, Hospice Memorial Walk and Sunflower Luncheon.
Hospice Shoppe Volunteers work at the Hospice Shoppe alongside the retail staff and help out with customer service, sorting, pricing, displays, check out, etc.
Hospice volunteers are in a position of trust with access to private healthcare and business information and Hospice resources.  As a result, our criteria for acceptance into the Hospice Volunteer Program are very strict.  Applicants must pass an intensive screening process and meet all of the qualifications and requirements of the volunteer position.  Once accepted, volunteers undergo extensive training relevant to their position.
Volunteering at Hospice is rewarding and fun.  You get to work with some of nicest people and go home each day knowing you have made a difference in someone else's life. If you have a special talent or just some time to spare, join our Volunteer Team.  You'll be glad you did!
If you feel ready to be a Hospice Volunteer call Hospice at (506) 632-5593 for an application form.